Welcome to The Recreational UAS Safety Test (TRUST) Online Portal
Use our free website to get your TRUST Certificate of Completion, which recreational flyers need to operate legally.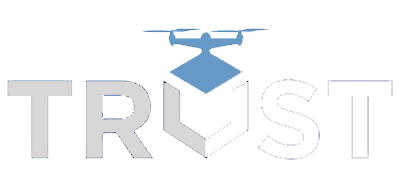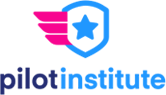 Pilot Institute is an FAA-approved Test Administrator of The Recreational UAS Safety Test (TRUST).
TRUST is a collaboration between the FAA and industry to provide TRUST and educational safety material to Recreational Flyers.
Recreational flyers can access the TRUST here.
Upon completion of the test recreational flyers should print or save a digital copy of their completion certificate and keep it on their person when they fly. Pilot Institute cannot re-issue your completion certificate if it is lost. The FAA cannot re-issue your completion certificate. Should you lose your completion certificate, you will need to re-take TRUST and obtain a new certificate.
Frequently Asked Questions
Who needs to take the exam?

Anyone flying their drone in the United States for recreational reasons needs to pass the exam to legally fly.

Do you need to pay to access the exam?

The exam is entirely free to take.

How long will the exam take?

30 minutes or it's free. Just kidding, it's already free. In all seriousness, it will take about half an hour to finish. There's reading materials and 4 quizzes. Did we mention it's free?

What do you do with my information?

Your account will be deleted as soon as your certificate is issued. You must download and print your certificate immediately upon finishing. You will not be able to log back in. If you have an issue with your certificate, you will need to create a new account and do it again.

What should I do if I need help?

We are not able to store indentifying information after your certificate is issued. If you have issues, we recommend that you go through the system again with a new account, device, and browser.

Done in 3 Easy Steps.

Sign Up for Free
Take 4 Short Quizzes
Download Your Certificate

So what are you waiting for?

Get Started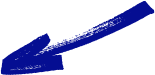 Let's get started together
And get your certificate!

Additional resources:
Register your drone through the FAA Drone Zone before you fly if it weighs more than .55lbs.
FAA-Approved UAS Service Suppliers (FAA USSs) of the Low Altitude Authorization and Notification Capability (LAANC).
LAANC USSs provide FAA approved airspace authorizations and information about airspace restrictions to recreational flyers who wish to fly in controlled airspace.
Approved service suppliers have created apps that can be downloaded via Apple or Google Play. Links to the companies are available here.
B4UFLY provides information about airspace and does not offer airspace authorizations.
Information about how to get started as a recreational flyer.